We are honored to showcase the state-of-the-art facilities of BioNEST-UDSC at Booth no F-22 at Global BioIndia 2023..!! We extend are heartful thanks to all the organizing team of BIRAC for pulling of such a phenomenal event. It is truly enriching experience for participants as well as visitors.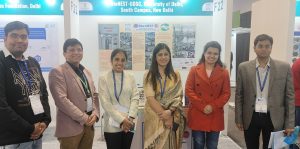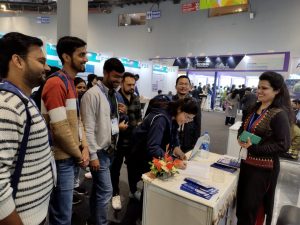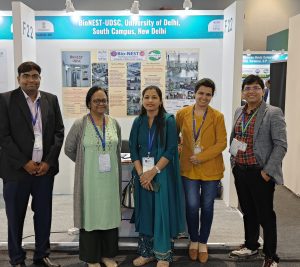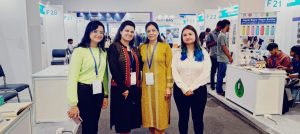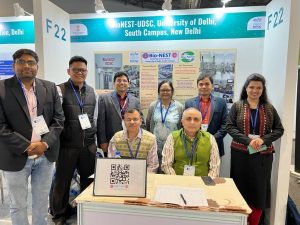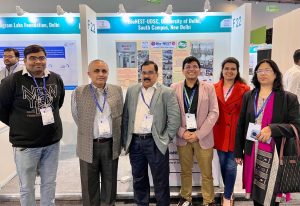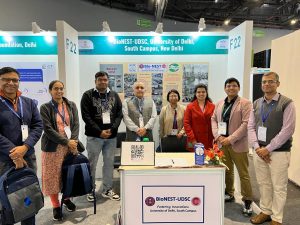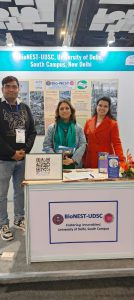 BioNEST - UDSC has organized 5 days workshop on 'Fermentation Technology' from 20 Nov to 24 Nov'23. Students were given hands on experience on Media Preparation, Shake Flask expression studies, SDS PAGE analysis , Product Recovery and Batch & Fed Batch Fermentation strategies. Students, Research Scholars, Industrialists and Faculty members participated enthusiastically...!!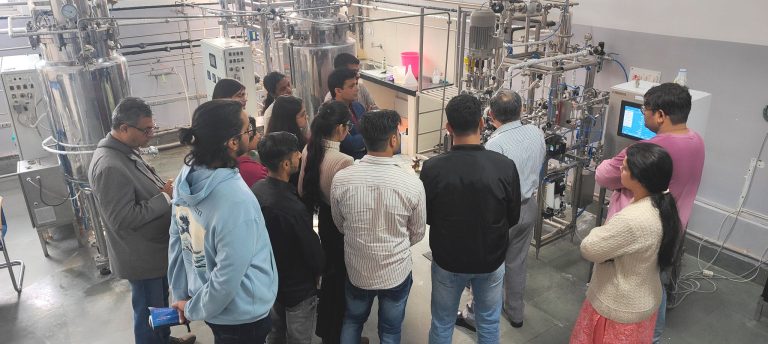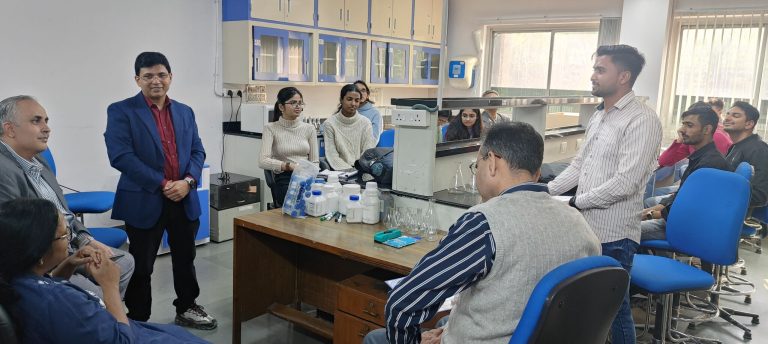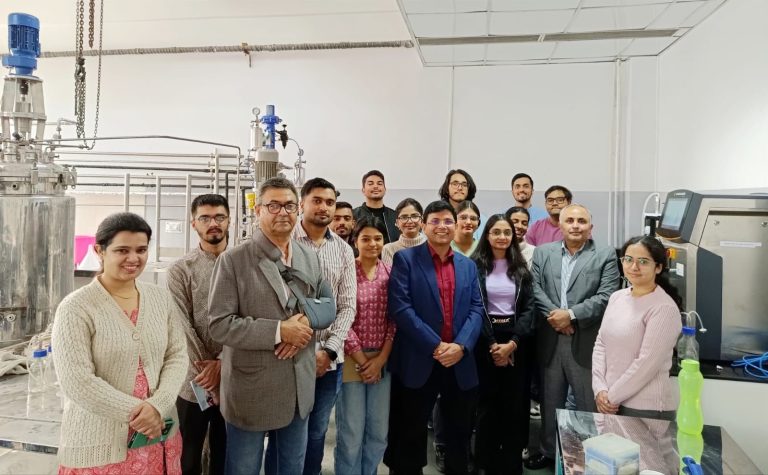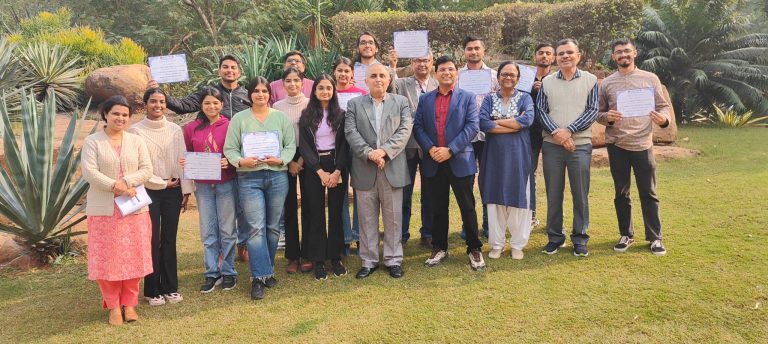 BioNEST -UDSC successfully hosted the Global BioIndia Roadshow on 23th November 2023. The theme of GBI Roadshow 2023 is Startup Journey - Challenges and Obstacles BioNEST-UDSC. The objective was to spotlight BIRAC initiatives fostering innovation and entrepreneurship while creating awareness about the upcoming GBI 2023 event scheduled for December 4-6, 2023.
Session was chaired by three speakers Dr Chhaya Chauhan (Senior Manager, Incubation, BIRAC), Dr Shailendra Vyas (Director & CEO- Bioheaven 360 Genotac Pvt Ltd) and CA Anshul Singhal (Co Founder Startup Bazaar).
Dr. Chhaya Chauhan of DBT-BIRAC gave valuable insights about funding opportunities offered by BIRAC to Biotech start-ups. Dr. Shailendra Vyas enlighten us about challenges one faces in their start-up journey. CA Anshul Singhal of Start-up Bazaar talk about "Startup Registration, Benefits and Commercial Aspects". Prof Swati Saha (Coordinator - BioNEST-UDSC) gave overview of BioNEST-UDSC facility.
Dr Aagosh Verma was the Moderator of the Event.
The audience comprised of enthusiastic students, entrepreneurs and intellectuals from different fields.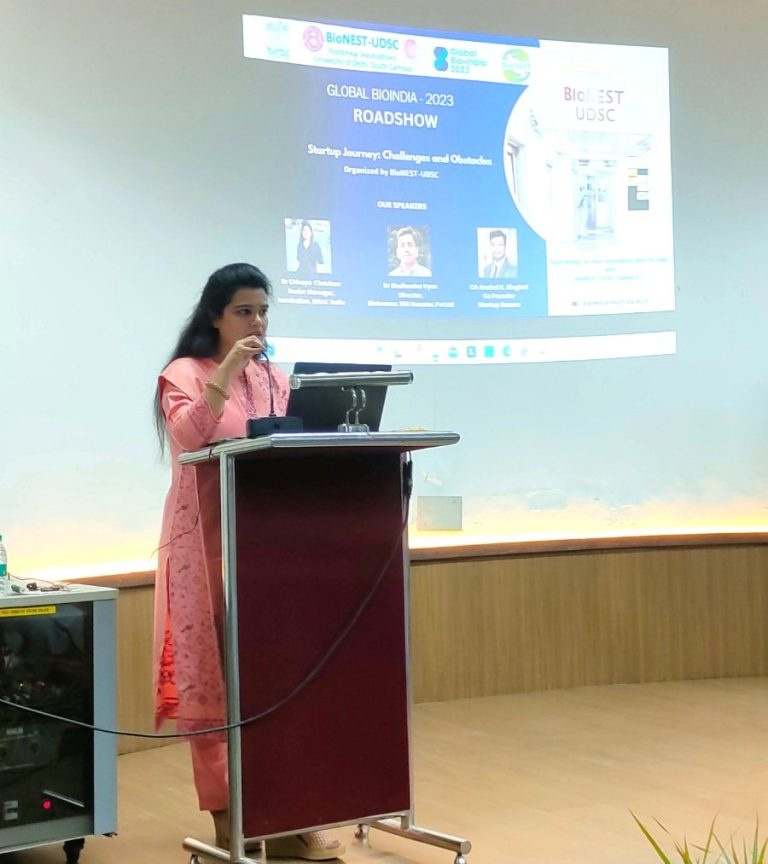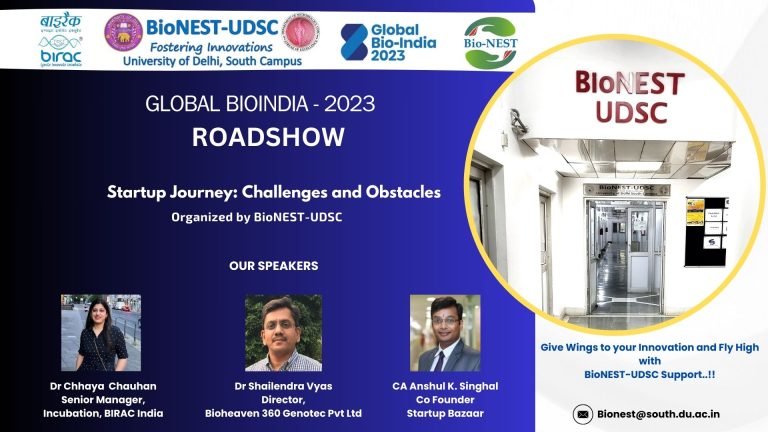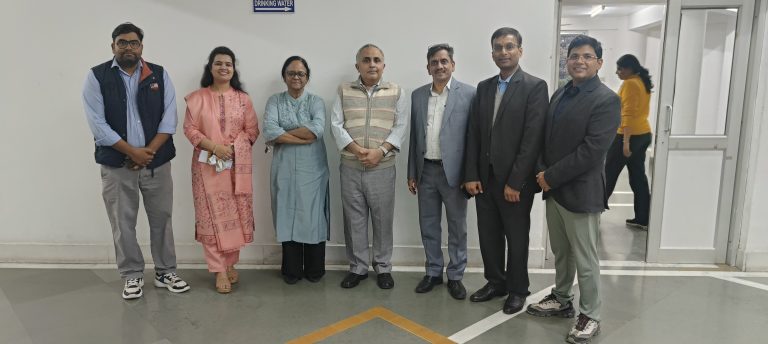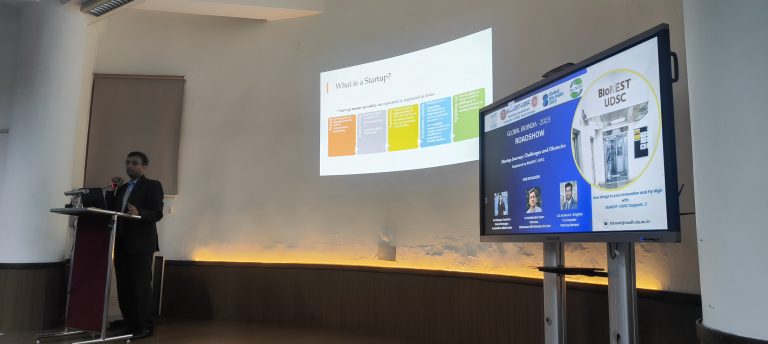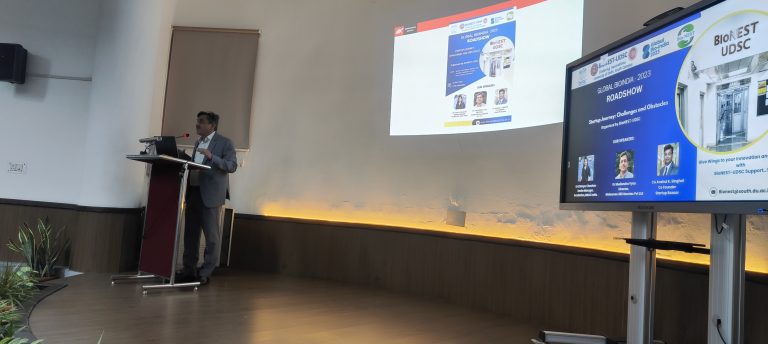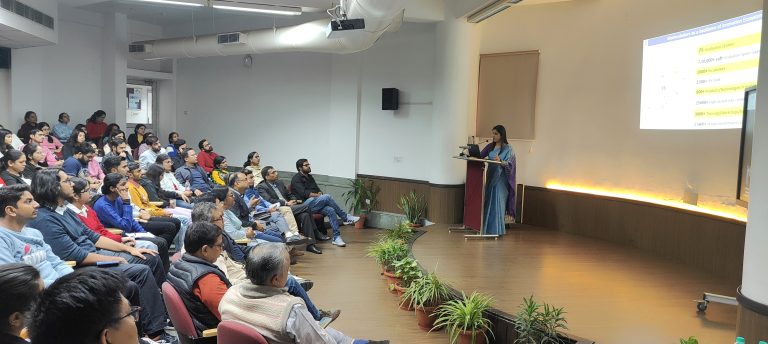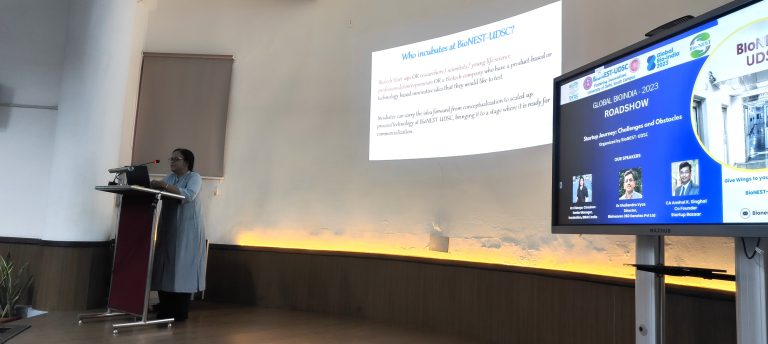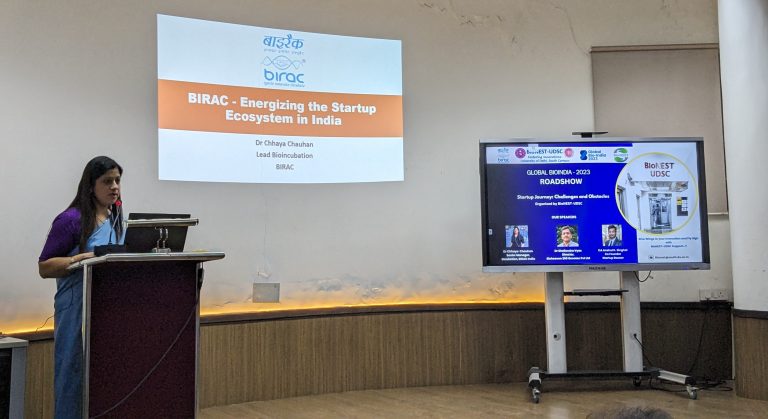 South Korean Delegates visited BioNEST-UDSC Facility on 16 Nov 2023..!!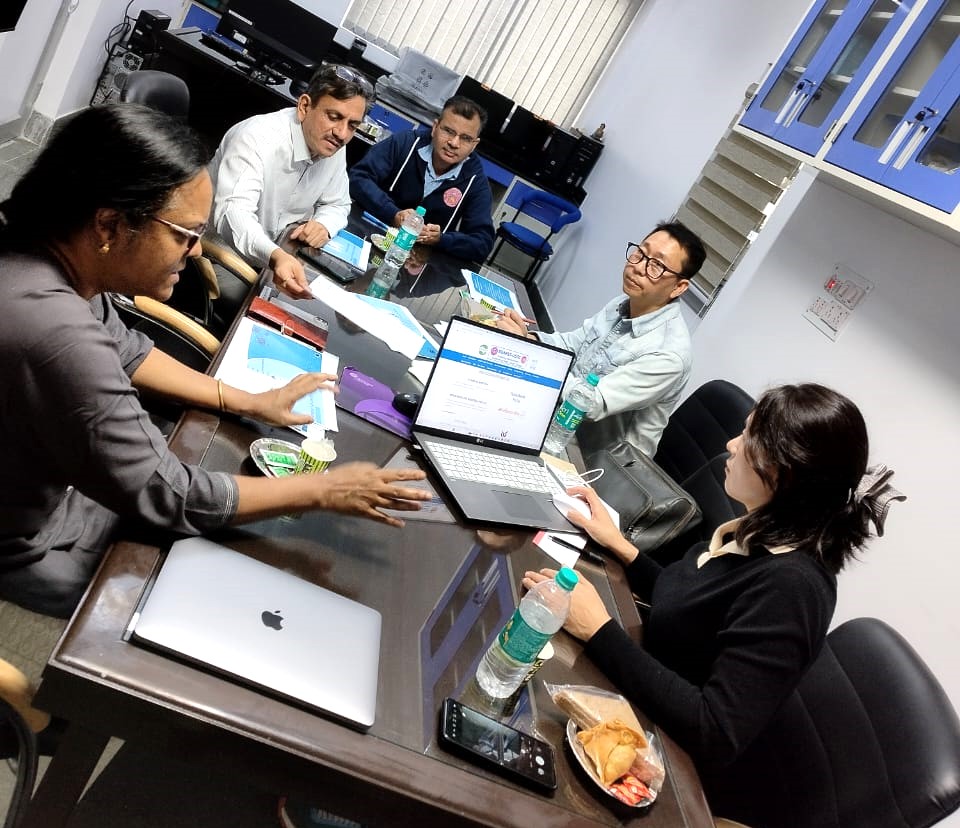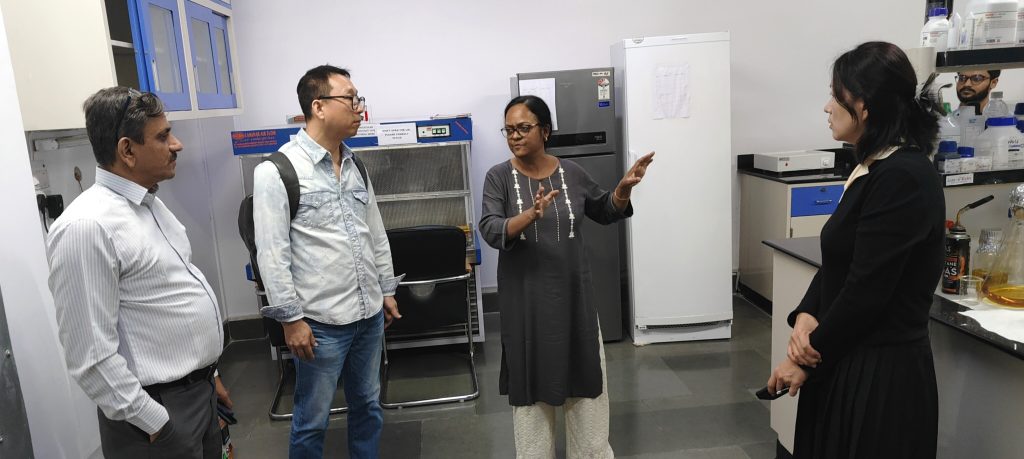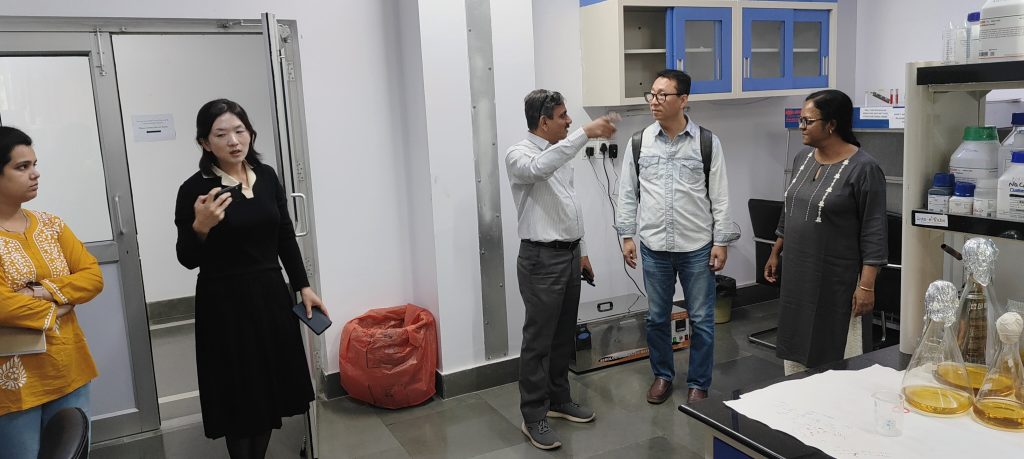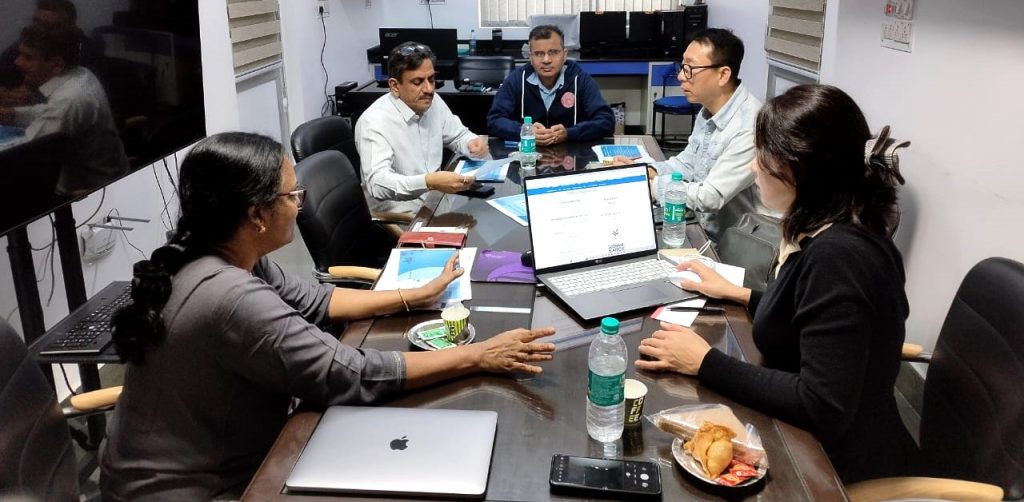 Gargi College students along with teachers visited BioNEST- UDSC Facility on 6 Nov 2023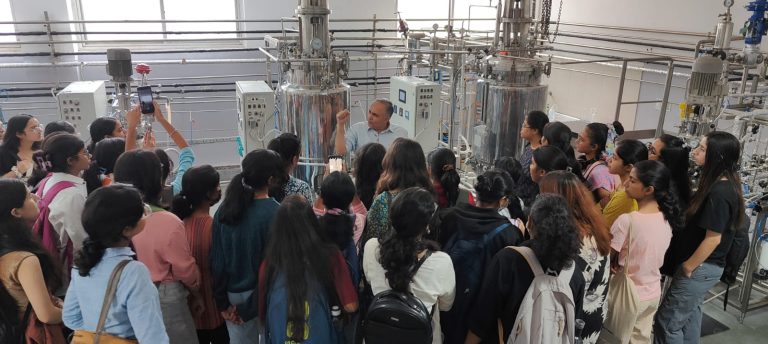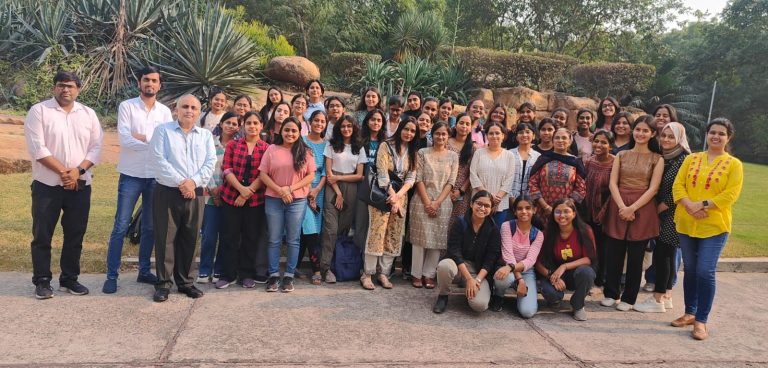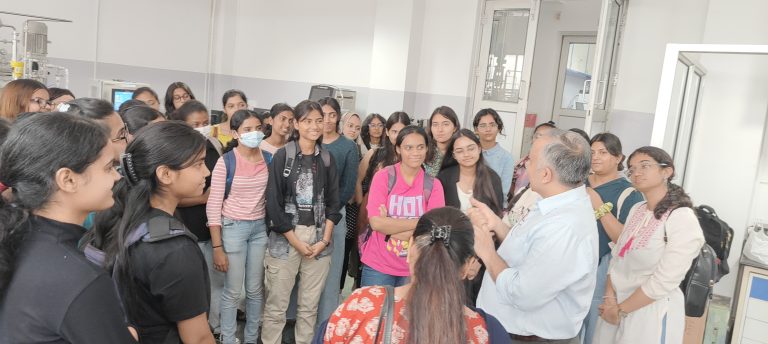 BioNEST - UDSC has organized the workshop on 'Animal Cell Culture Techniques' from 3 Nov to 05 Nov'23. Students, Research Scholars, Industrialists and Faculty members participated enthusiastically...!!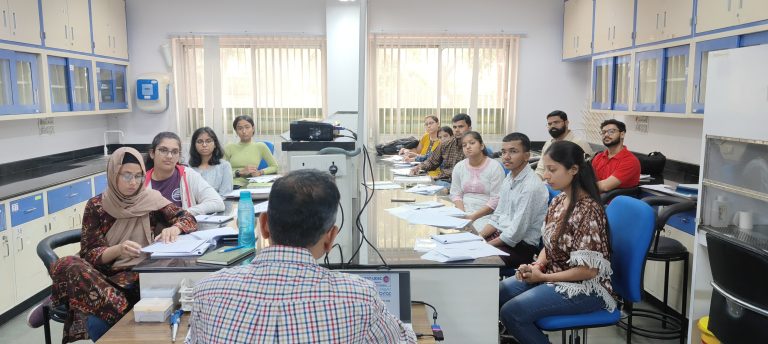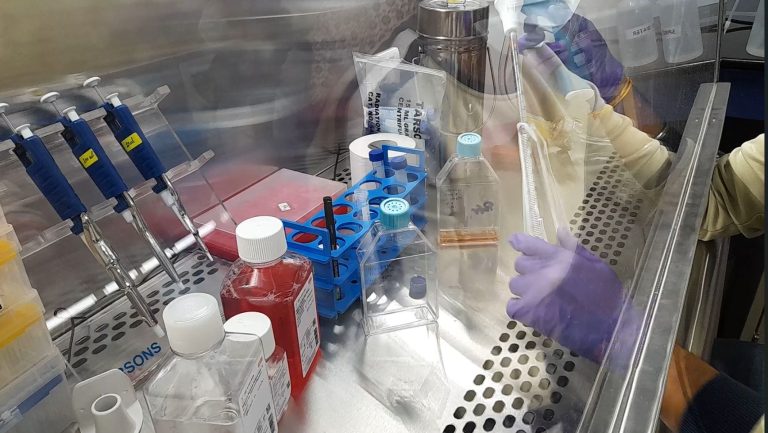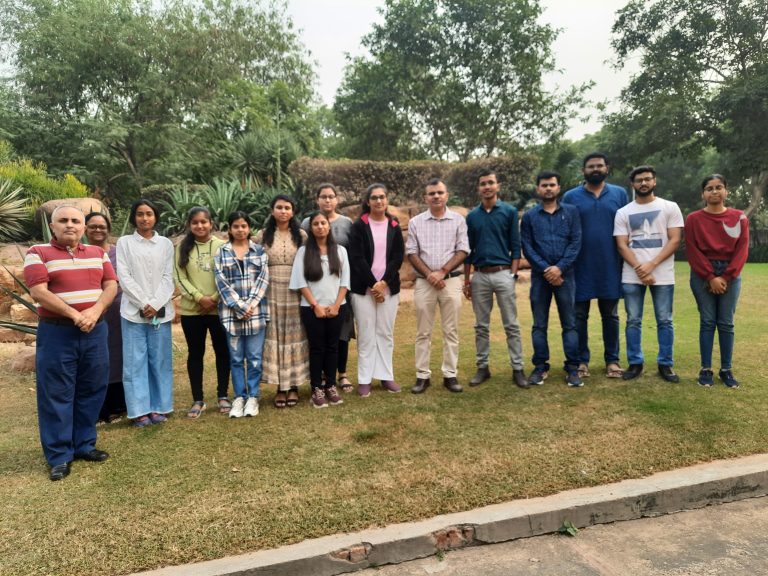 Sodhani Biotech Pvt Ltd at IKP's Annual Conference, IKMC 2023 - Shaping the Possible: Making a Positive Impact in the Anthropocene ✨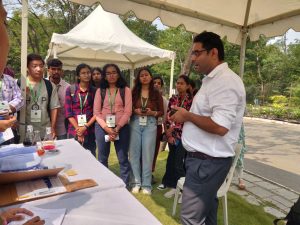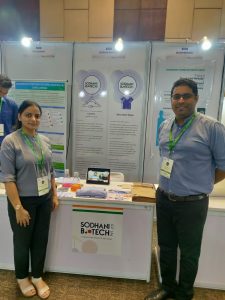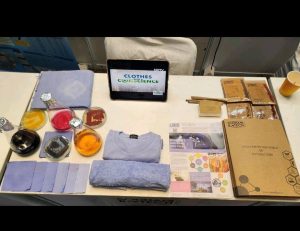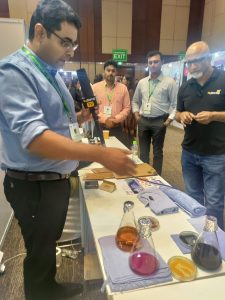 Bioheaven 360genotec Pvt Ltd at IKP's Annual Conference, IKMC 2023 - Shaping the Possible: Making a Positive Impact in the Anthropocene ✨